Check Our Services Life, Health, General, Insurance under MWP Act, Shopkeeper, Employer- Employee, Product Liabilities, Rejection Service, Travel Lic, hdfc, tata, max for life Insurance Bajaj, royal sundaram, new india, allegare for Health and General Insurance
Health Insurance
We are leading Health insurance service provider company, offering various types of health insurance plans. Health insurance is a type of medical coverage that provides financial support to help you pay for medical bills. It is vital to have a health insurance plan in place due to the high cost of hospitalisation charges. Health insurance is essential in the current pandemic condition to protect your funds.
Insurance under MWP Act
We believe that purchasing a term insurance policy will protect our family, particularly our wife and children, in the event of any unforeseen circumstances. Simply purchasing a life insurance policy does not guarantee that your loved ones will get the insurance proceeds in the case of your death. It's possible that the money from your term life insurance claim will not reach your nominee or beneficiary.
Shopkeeper Policy
A shop insurance policy is a type of insurance policy that covers the property and contents of a store. Our Standard Fire & Special Perils policy at JAE provides coverage for fire and natural calamities such as floods and earthquakes.
Employer- Employee
An employer-employee insurance policy is one in which the firm or employer buys an insurance policy with its employees as the beneficiaries. It is a perk that an organisation provides to its employees. This type of insurance is currently the most relevant because it serves as a tool for retaining existing employees and attracting new ones. This insurance policy is also appropriate for promoter-owned businesses. This is because the promoter prefers to have his or her insurance costs covered by the company.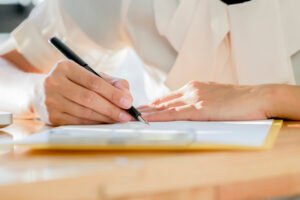 Travel Insurance
Travel insurance is a form of policy that provides financial assistance in the event of an emergency while travelling, whether overseas or locally. Medical-dental emergencies, theft of your money or passport, airline cancellation, misplaced or stolen luggage, vacations, work journeys, and even educational visits are all covered.