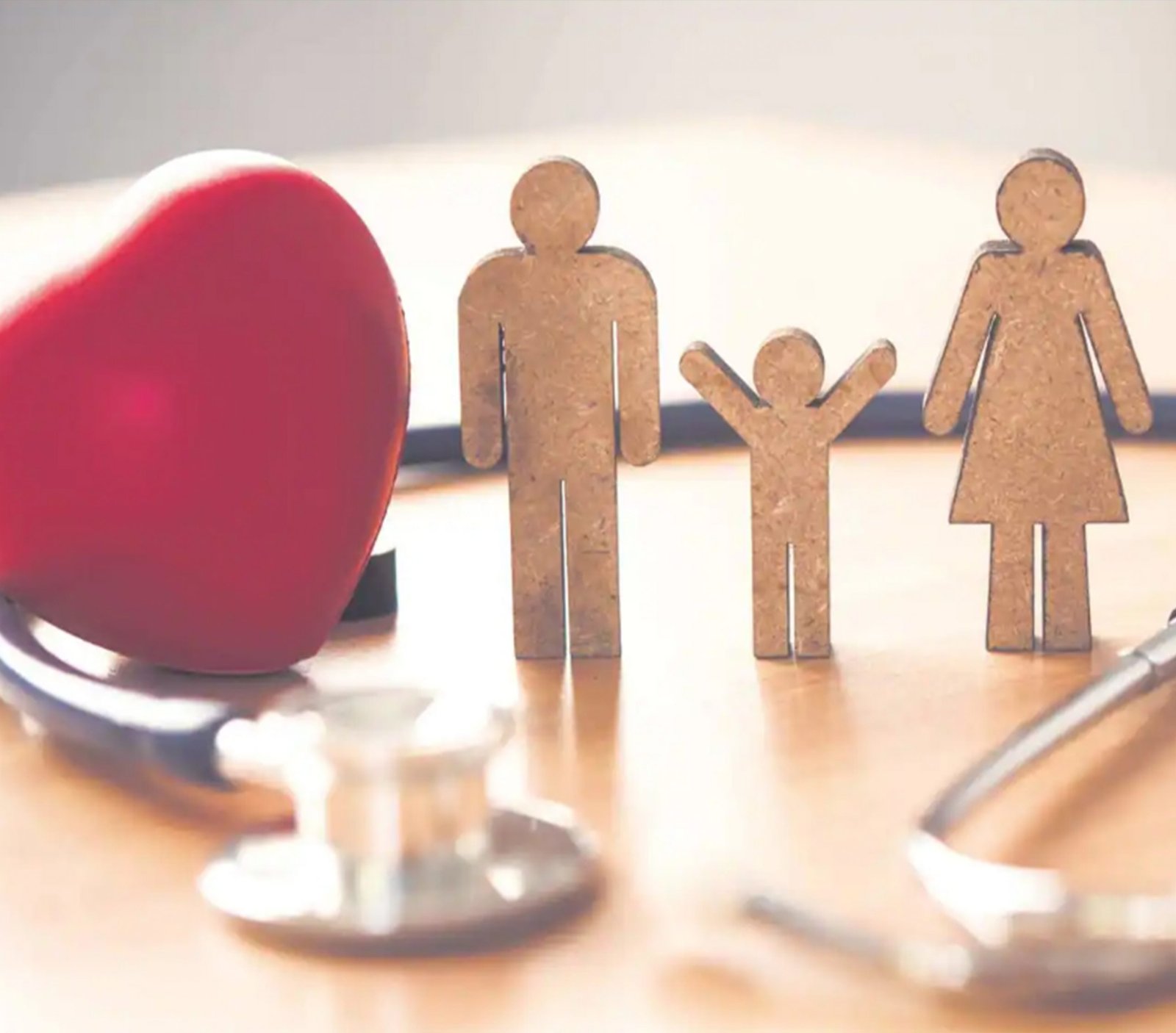 Health Insurance
We are leading Health insurance service provider company, offering various types of health insurance plans. Health insurance is a type of medical coverage that provides financial support to help you pay for medical bills. It is vital to have a health insurance plan in place due to the high cost of hospitalisation charges. Health insurance is essential in the current pandemic condition to protect your funds.
A health insurance coverage pays for medical expenses incurred as a result of diseases or injuries. A good health insurance plan will shield you from unexpected medical costs. It reimburses your invoices or makes direct payments to your medical care provider on your behalf. Hospitalization, childcare treatments, medical care at home (domiciliary hospitalisation), and ambulance fees are all covered under comprehensive medical insurance.
A health insurance plan protects you from a variety of conditions. It also aids in the increase of tax savings. You can deduct your health insurance premiums from your taxable income under section 80D of the Income Tax Act of 1961.
What are the advantages of having health insurance?
1. Pre- and post-hospitalization care is included.
One of the most important features of a health insurance coverage is that it covers your medical bills both before and after you are admitted to the hospital.
2. Pre-existing conditions are covered
Once you've finished the waiting period specified in the policy certificate, a health plan will cover you for a pre-existing condition.
3. Treatment is provided with cashless facility
You won't have to worry about finding money to pay your medical bill while you're in the hospital. If the hospital is in your network, your health insurance company will deal directly with them.
4. Provide tax benefit
Section 80D of the Income Tax Act of 1961 allows you to claim a tax deduction for health insurance premiums.
5. Ambulance expenses are covered
In the event of a medical emergency, comprehensive health insurance also covers ambulance costs.
6. Provides additional insurance coverage
Maintaining one's health provides its own set of advantages. According to the policy certificate of your health plan, you can receive an additional sum covered for each claim-free year
What is the Purpose of Having Health Insurance?
Health-care expenditures have risen steadily over time, and can easily reach several lakhs if expensive procedures or lengthy treatments for diseases like cancer are required. In such circumstances, the treatment can put your way of life in trouble by depleting your savings. If you or a family member is diagnosed with a disease early in life, the majority of your wages will go on treatment, leaving you with very little to save for the future. It is not just the therapy or the pricey operation that adds to the expense, but also the ongoing care that the patient requires, in some cases for the rest of their lives. Prescription drug costs, medical consultations, physiotherapy, follow-up health checks, and frequent diagnostic testing are all part of regular care.
All of this adds to the stress and hardship of a serious sickness or an unanticipated medical condition. You won't have to worry about financial troubles if you have a comprehensive health insurance plan, so you can focus on getting the best treatment for your loved one, regardless of the cost. The basic premise of insurance is to protect you from life's uncertainties. While life insurance offers a financial cushion for your family if you die, health insurance provides a cushion for you and your family to reduce the financial strain of a medical emergency.
How Do You Select The Best Health Insurance?
When looking for the perfect health insurance plan in India, there are a few factors
to consider before deciding on a policy:
Examine your insurance company
to settle claims. Check to see if the supplier and policies have received positive feedback from industry experts, as well as customer evaluations.
Look into the hospital network it covers
insurance will be useless if you are admitted to a hospital that does not accept your coverage. Check to see if the insurance company has the largest network of doctors and hospitals for treatment. Examine all of the hospitals in your city, particularly those in close proximity to your home and workplace.
Waiting Periods
Always look for health insurance policies and medical insurance plans that have shorter wait times. Because your policy isn't activated until this time period has passed, it needs to be as brief as feasible.
Why Should You Get Health Insurance at Young Age
Young peoples do not place a premium on their health, medical crises, or health insurance. In their lives, the next new phone or gadget, travel, and other more intriguing things take priority. Keeping an eye on the future and safeguarding it, on the other hand, has long-term benefits.
The following are some of the reasons why young people require health insurance.
Important Points to Consider When Choosing a Health Insurance Plan
There are a number of health insurance policies available, all of which appear to be incredibly complicated. Before committing to a long-term relationship with your insurance, it's important to pick the appropriate one. We have a transparent system in place at JAE Services for providing all information about our plans so you can make the best decision possible.
However, here are some general guidelines to consider while selecting a medical or health insurance plan:
Recognize your Requirement: You may have different requirements or needs at different phases of your life. You may only require health insurance for yourself as a young person, or you may need to include your parents as dependents. If you're buying one for the whole family, different family members may have different needs. All of this must be considered when choosing an insurance coverage.
Select the Coverage Limit: The majority of Indians make the error of not acquiring proper coverage. This may be terrible, especially considering the fact that healthcare expenses have been rising year after year. Before creating a rough estimate, you should inquire about the cost of hospitalisation and procedures, among other things. According to several experts, if you live in a tier 1 city, you should have roughly Rs. 10 lakh in insurance coverage.
Purchase health insurance: As previously said, there are numerous benefits to purchasing health insurance when you are young. However, this does not prevent you from purchasing health insurance after you reach middle age. If you don't have insurance, buy it as quickly as possible to protect yourself.
Understand all the Terms & Conditions: The importance of this point cannot be overstated. It is not enough to simply read them; it is also necessary to comprehend them because many of the processes and procedures will become evident. If you have any questions, you should contact someone at the insurance company.
Do not provide false information: Fill out your health insurance application completely and honestly, including any existing medical conditions. Furthermore, do not conceal the fact that you are a smoker or have other lifestyle behaviours that may effect your premiums. All of the information you provide must be accurate and complete, since incomplete or erroneous information can result in your claim being paid late or not at all.